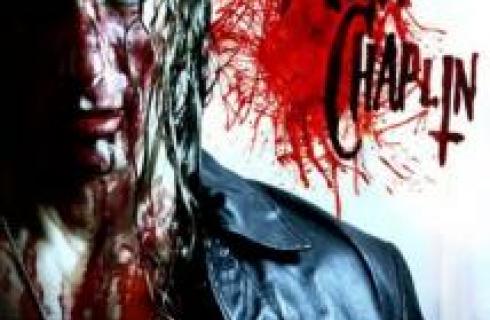 Adam Chaplin, 84 min, Italy, Italian sproken, English subs, dir Emanuele De Santi

In the future all subjected to the iron fist of 'THE AUTHORITY'", they control the community with radio-frequencies. Crime is no more.

Taeter City, 75 min, Italy, Italian spoken, English subs, dir Giulio de Santi
Adam's wife passed away however he is not convinced she died of natural causes. He decides to investigate the matter and has to go head to head with some heavy hitters. Needing any help he can get he calls upon a demon that can give him superhuman powers!
All the blood, all the mess, such a splatterfest! Adam Chaplin by Emanuele de Santi brings 'Over the Top' to a whole new level. Comparisons to other true splatterfests movies do not even begin to justify this endeavour. Adam Chaplin is another 'see to believe'. Bring you umbrella because the blood will rain right of the screen!
Adam Chaplin, 84 min, Italy, Italian spoken, English subs, dir Emanuele De Santi