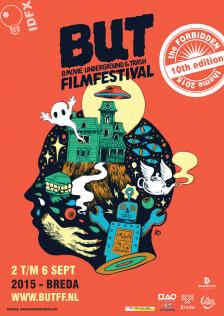 BUTFF2015 is on it's way!
For the 10th time BUTFF will land in the city center of Breda (NL) with it's extraordinary program.
During this jubilee we need all the help we can get. 
This can be anything... helping in the kitchen, starting movies, help with building the stage, ushers etc.
Also in advance we need help organising. Like filling the facebook page, spread flyers and poster etc. 
All this with a great team and extra's like free drinks and filmtickets. 
Do you like the sound off this and want to come help us?
Fill in this form: