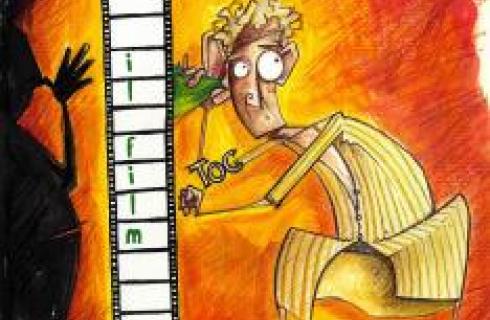 Visins di cjase (Next door Neighbours), 83 min, Italy, Italian sproken, Engels subs, dir Marco Lo
A mentally ill man has delusions about odd things happening in the apartment next-door. He's aware the neighbouring couple have a circus job and convinced one of them has a secret affair with a terrorist. Slowly but steadily his investigations lead to a climax that he and his partner never dreamed possible.
Oh so BUT! The BUT film festival is much more than guts and gore as our regular visitors will confirm. Especially the comedic attributes makes the BUTFF programming hilariously eccentric and diverse. This entertaining Italian comedy lures you into the mindset of a nutcase . His fantasies differ from reality but even reality is hard to prepare for!
Visins di cjase (Next door Neighbours), 83 min, Italy, Italian sproken, Engels subs, dir Marco Londero, Giulio Venier
 One of the Directors 'Marco Londero' is attending the screenings