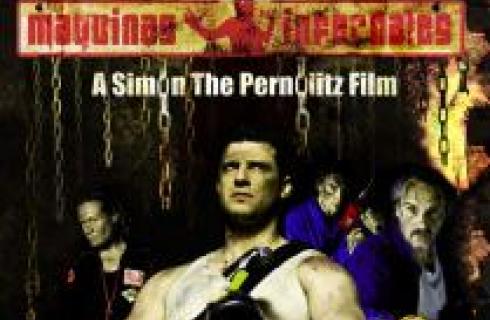 France, 2010, 54 min, French spoken, English subtitles

Once upon a time in Mexico there was a devilish machine. This devilish machine was created when a noteworthy figure made a deal with forces that should not be reckoned with. The machine leaves a trail of death and destruction and one day shows up in a factory in France.
Infernales Maquines is way too short! Simon the Pernolitz pulls us along with this short feature film into a story and mystery you'll gladly sink your teeth into. During the viewing you'll ask yourself: what's the matter with the machine? What's the story behind it? What kind of demons await us and will our heroes prevail? Let this young and passionate filmmaker surprise you! At BUTFF the film, which is officially not done yet, will be finished, live on stage.
On BUTFF this officially unfinished film will be completed live on stage.