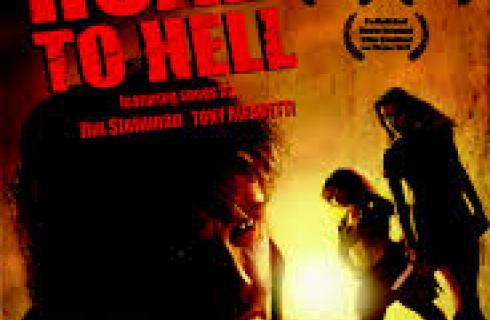 Pyun can be called pioneer of the genre during the heydays of actionfilms with movies like 'Cybor
Road to Hell could be described as a sequel to Walter Hill's 1984's movie 'Streets of Fire'. Albert is a big fan of this 80ties classic and had many discussions with Cynthia Curnan (wife and producer) on the differing interpretations on the ending of this favourite , Albert thought is was a romantic ending, whereas Cynthia thought it to be be tragic.
A chance meeting with 'Michael Pare' lead actor of 'street of Fire' had 'Road to Hell' as a final consequence. Pare and Pyun for a long time played with the idea to finally collaborate on an ode to this shared favourite. Today we at the BUT Film Festival we proudly present the European première.
Michael Pare is Cody a man in search of his redemption. Stuck in a world where only two options seem available, damnation or the path leading to salvation. Libreration presents itself in the form of the daughter of his childhood sweetheart, turning out to be his daughter too!.  Cody's daughter Ellen, played by Joei Fulco  doesn't want to know her own father. As unwilling as she may be faith and provision keeps bringing them together, finally Cody knows what road he's has take.        
Road to Hell, 80 min, USA, English spoken, no subs, dir Albert Pyun